I believe Pilates is an investment in living and ageing well.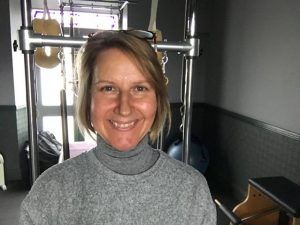 I am a fully qualified and experienced Pilates Instructor specialising in Movement Rehabilitation, particularly focusing on Fascial Health. I believe how a person moves, is a good indicator of both physical and mental well being.
I have been teaching since 2007 and have trained extensively in that time including STOTT Pilates,Toronto Canada. APPI ( Australian Physiotherapy and Pilates Institute) in London and most recently with the highly acclaimed Anatomist and Fascial researcher, Gary Carter. As I consider myself an eternal student, I continually seek out courses to educate myself and therefore my clients.
I offer: Pilates classes, small group classes in my studio and Private 1:1 sessions on my studio equipment.
Movement = Health