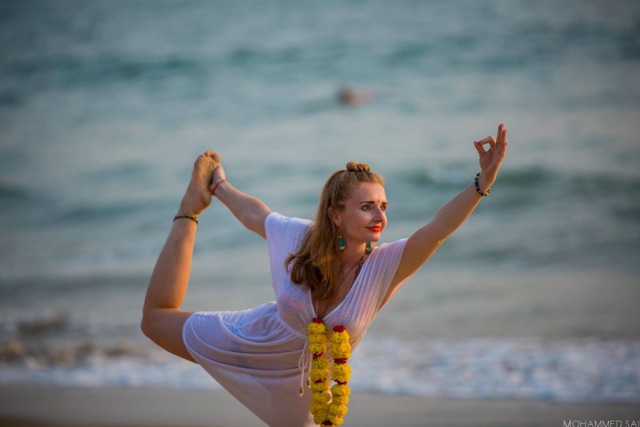 Having dabbled with yoga during her extensive travels around the globe, Nicole began practising regularly after returning to the Isle of Man, eager to reduce her back pain caused by scoliosis. Finding yoga to be a miracle cure for her pain it wasn't long before she fell head over heals in love with her time spent on the mat.
It was at this point that Nicole's practise blossomed beyond the physical, becoming an all encompassing spiritual discipline as she learn't to use her body and physical practise as a vehicle to control the mind and delve inwards.
Nicole believes it is important to keep a good Yin and Yang balance so whilst she is a passionate and dedicated practitioner of Ashtanga Yoga she also loves to contrast her very Yang practise with more restorative Yin, meditation and Pranayama.
After years of building a solid practise she followed her heart to India, the birthplace of Yoga, where she completed her 200hr YTTC in Ashtanga and Vinyasa Flow in Goa.
She has a burning desire to share her love, knowledge and understanding of yoga and hopes she can help others to live their best, most fulfilling and healthy life by teaching them to connect to their inner-stillness.
Call 07624 210350
nicoleleightaylor92@gmail.com